About Us
Fluoropolymers have a wide application in different industries, ranging from transportation & automobile to electronics & chemical processing. India is one of the major manufacturer and exporter of fluoropolymer product in the global market. A proud part of this industry market is our company-
Hitech Fluoro Products
, which is formed for serving finest
PTFE that includes PTFE Sheets, PTFE Plates, PTFE Rods
to the market as an
exporter, manufacturer and supplier
. We are officially certified by ISO 9001:2015, which says a lot about our quality focus and strict measures towards regulating it. Even though, our establishment is just two years old, despite of that we have built a renowned brand name in market as one of the major dealers of PTFE products. We use the latest technology and most advanced methods to manufacture our products. Our manufacturing unit is well equipped and well staffed as a result we are making high quality products in efficient quantities. We stand out of the competition when it comes to the quality of the products that we offer. Not just this, we offer this supreme quality at the most competitive prices.
Clients' Satisfaction

Role of clients' satisfaction is irreplaceable, it becomes a crucial factor behind the continuous business and growth of a company. This is the reason, we work with planned approaches that are directed towards winning and maximizing the trust of the valuable clients. Further, our clients are given with high comfort when they deal with us, we give them choice of paying through multiple modes. Our focus towards keeping products prices reasonable and maintaining clarity in the deals also helps us in mustering a huge clientele.
Our Team

We have a highly dedicated team of skilled & determined individuals. Our production experts have expertise in their field and they only supervise the entire production process so that the best range is made. Our quality controllers are exceptionally skilled & professional, they help us ensure that best is provided by us to the clients. The sales & marketing executives are highly convincing and charismatic, with their efforts we are witnessing continuous increase in our products selling rate. Given below are the few qualities of our team:
Our experts trust each other completely and work in sync.
They embrace different ideas and innovations.
The hired workers are not afraid to face challenges and we keep challenging each other to do better.
Our personnel are extremely cooperative and completely committed towards completing the assigned work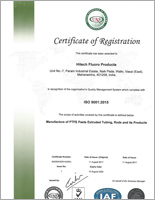 Read More